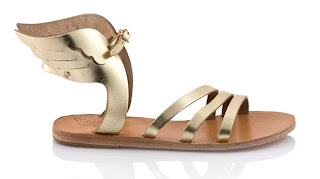 We are welcoming back Spring on Saturday which means Summer is just around the corner.
 This makes me extremely excited as I've never been a fan on layers and wool makes me itch. So bring on the summer wardrobe!
One of the trends I have noticed in the sunnier parts of the world, are Greek sandals.
Now, apart from getting itchy from wool, I'm also not the biggest fan of 6inch heels. Not because I don't appreciate their beauty or what they can do for one's legs, but because when I wear them look like someone who has only recently mastered the art of walking.
As much as I like to make the average Joe point and laugh, I much prefer FLAT shoes, and will therefor be giving these Greek beauties a shot.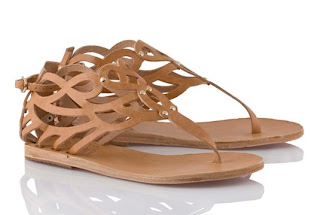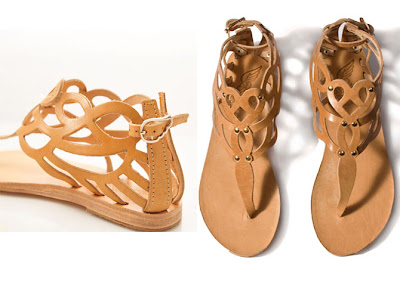 and designed by Christina Martini (who used to design shoes for Balenciaga and Louis Vuitton). She has moved back to her native Greece to design these with a local shoe manufacturer Nikolas Minoglou, who uses local artisan craftsmen to make the sandals using techniques used for centuries.
Ancient Greek myth has it that the Gods used to get magic powers built into their pairs. I, for one, am quite happy to look like someone who has in fact been walking successfully for the last 29 years.
They are available from Harrods, 
Barneys
and
Selfridges
, if you are lucky enough to have one close by. 
If you live far across the ocean and have to rely on a little thing I like to call "gifting yourself", you can get them from the company website
here
and I notice
Shopbop
Matches
and
Net a Porter
have them too.