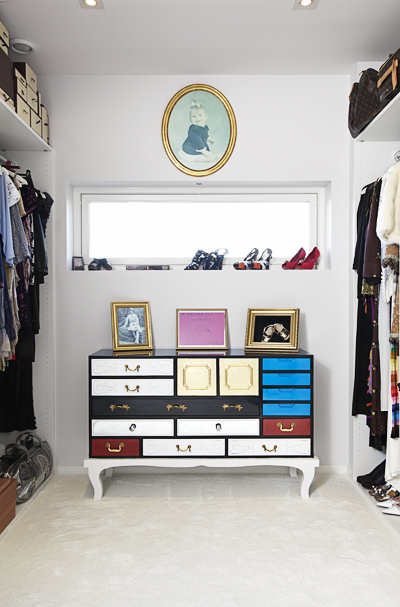 I don't know many girls whose dream home does not feature a walk-in closet.
In fact I don't think I know a single one.
My dressing dream currently is a room all in white (this will be practical because no messy boys or animals are allowed) with subtle touches of crystal here and there to adorn the abundance of storage space.
A deep buttoned oval ottoman offers seating for trying on my favourite pair of Louboutins whilst lush, heated carpets ensure that should my feet be bare, they would never be cold.
The lighting is effective, yet forgiving.
The room is nothing but a serene alter for my colour coordinated garments, shoes and accessories… BLISS!
Whether your walk-in wonderland has become a reality or is still but a dream, here are some inspirational dressing rooms to covet!